Post by paulpogue on Dec 19, 2008 22:07:02 GMT -8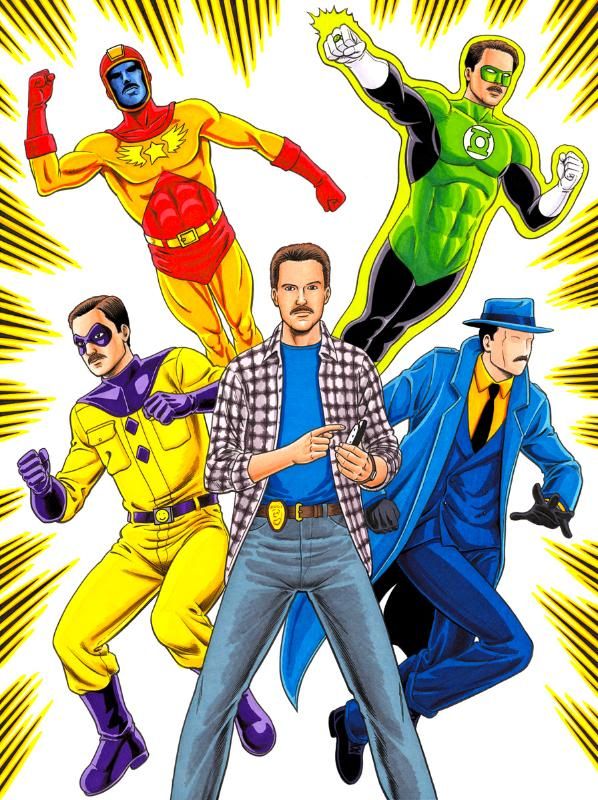 Norman Osborn's secret weapon is Robbie Baldwin.
In Caged Angels, there is a MAJOR scene where Moonstone is doing a major league hard sell to Norman, convincing him that she can turn Robbie Baldwin, formerly Speedball and now Penance into a Hulk-level powered enforcer for Norman's various schemes. And in the last couple of issues of T-Bolts, Moonstone seems to be carrying out said scheme, as far as drugging Robbie and taking him to a maximum security mental institution, which given who's Moonstone's teacher is (Dr. Faustus, the dude Red Skull used to brainwash half of SHIELD and made Sharon Carter kill Cap), things don't look too well for Robbie.
Which in turn is why Doom is made to back down when Norman showed his ace in the hole, seeing as not only did Speedball FUCKING OWN Doom's ass in the Penance mini-series, but pretty much did so in Doom's own house. Much in the same way seeing Squirrel Girl makes Doom shit his pants, he probably now has a similar aversion to Penance.
(Loki of course wouldn't be afraid, but Loki generally seems to be going along with Norman's plan out of boredom if anything so Robbie is a non-factor. And Emma scanning Robbie and seeing that he's now a brainwashed human suicider for Norman might keep her and the Hood at bay.)
I would totally disagree with you except for one thing -- the Jenkins Penance miniseries does indeed show Robbie completely pwning the fuck out of Doom. I don't think it made a lot of sense, it's totally out of character for Doom, but it established without a sliver of doubt that as far as Marvel Editorial is concerned, Speedball trumps Doom like rock over scissors. And Namor would be likewise a bit worried, knowing as he does the extent of Robbie's power.
I don't think Emma is actually that concerned about Robbie, but a lot of that has to do with the fact Emma's playing her own game here right now. And she's one of the few mind-game players out there who can slap Karla Sofen all over the room when it comes to messing with people's insecurities -- and unlike Karla, she's also capable of using that power for good. And, y'know, telepathy and all that. I still remain convinced that every time one of the Evilinati turned to Emma for telepathic "verification" of something they were saying, she just told them whatever they wanted to hear.